MAPPING THE FUTURE
OF 3D PRINTING.
MAP™ technology introduces a completely new way of creating physical 3D objects, establishing a new standard in additive manufacturing resulting in higher productivity and ROI.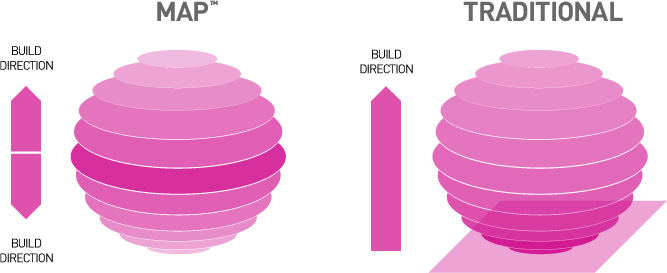 Using multiple build directions MAP™ technology can achieve unparalleled print speeds without any limitations on the 3D geometry being built.
Using multiple build directions MAP™powered printers can achieve up to 5x printing speeds that can be applied to various additive manufacturing technologies (e.g. FDM, SLS, SLA, DLMS). Its core principles allow printing with less or no support and easily build complex organic geometries.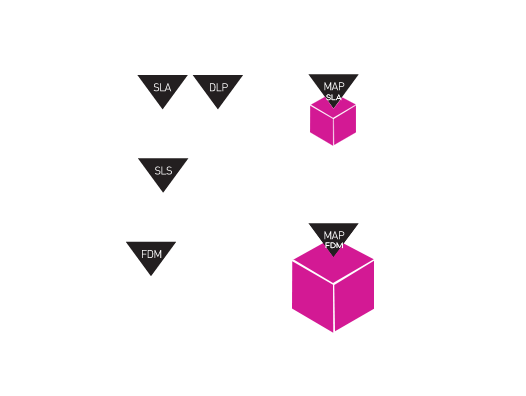 Never before seen build times for the additive process.

Works with multiple materials, including engineering plastics and reinforced specialty materials.

Designed to build large size parts with a high level of detail.

No limitations on the geometry of the part to be built.