Add Your Tooltip Text Here
The new generation of FDM printers!
DUPLEX F2 is developed based on the patented MAP™ technology, enabling the printing of an object from two different directions at the same time.

The new DUPLEX F2 printer is designed for heavy, industrial application, built from quality parts and assembled with precision to assure the long lasting quality and reliability this new technology truly deserves. Thanks to the multi-directional part growing, the DUPLEX F2 gives up to 15-times faster total production process than other FDM printers due to the combination of its unique features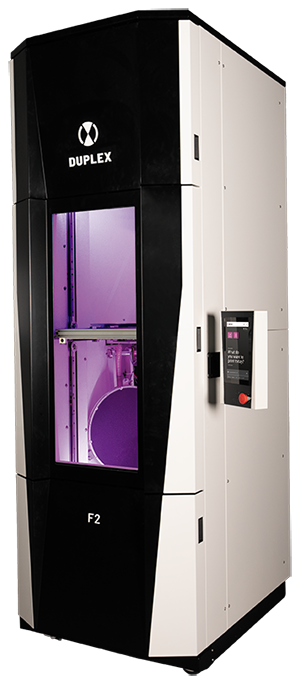 Support structures are unnecessary for most of shapes

Autonomous operation of multiple print directions

Wide range of thermoplastics
Applicable for PLA, PET, ABS, ASA, PP, PA & CF/GF reinforced PA

Designed for elongated, complex shapes
Build chamber designed to fit most parts in our target industries

Proprietary slicing software to handle two-way printing​

Optimized for BASF filaments including PLA PRO1
MAP™ technology:

parallel, simultaneous printing from multiple directions of the same object
AutoPlane System (APS):

APS automatically removes the base plate, allowing the bottom extruder to access the object for parallel printing from top and bottom at the same time
Proprietary DUPLEX software

to handle unique MAP™ slicing needs: the DUPLEX processing software is a powerful tool for 2-way part slicing
Auto check system:

advanced part error recognition algorithm
Mesh auto calibration:

mesh plate calibration for perfect part orientation
Remote support:

diagnostics and printing tech support carried out remotely by our DUPLEX specialists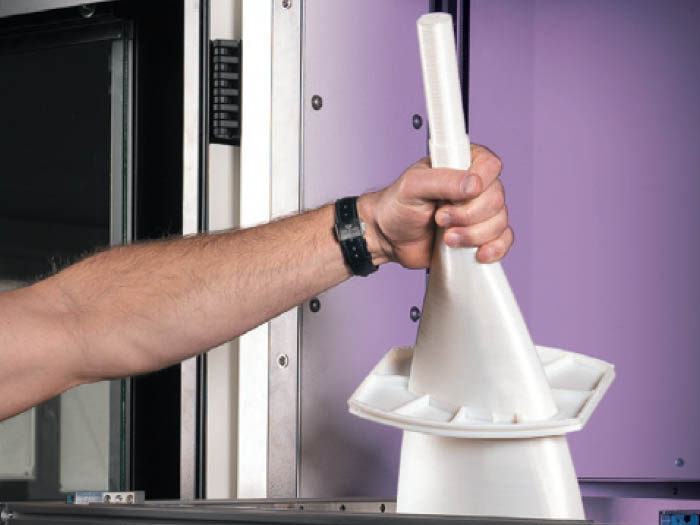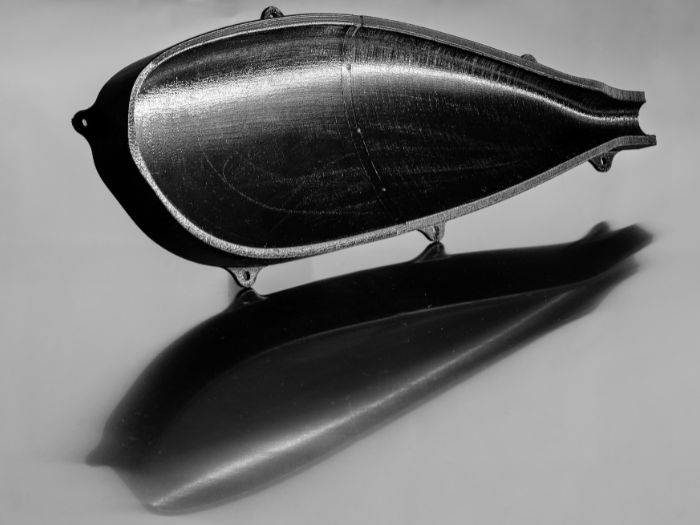 Printed without any support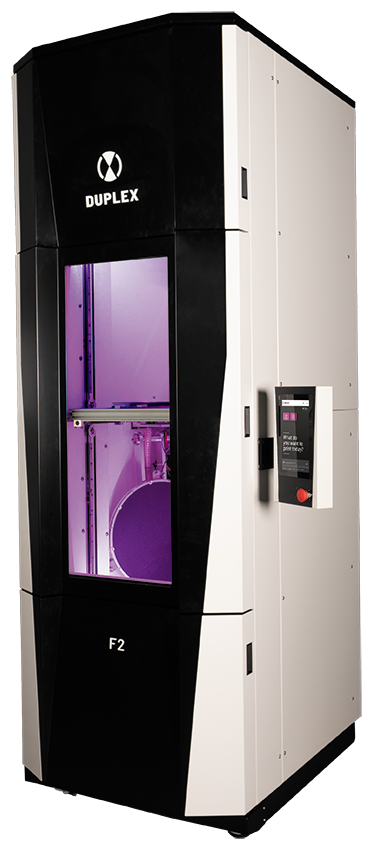 912 mm x 1176 mm x 2654 mm
Web-based remote software control
Fully automated thermal control system
Automated mid-section operation for high quality two-way printing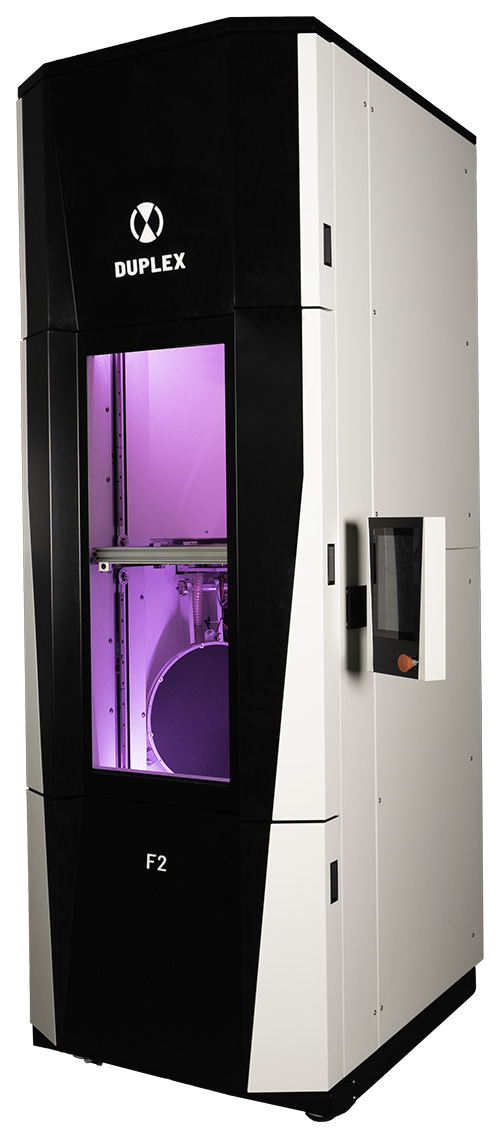 Diameter – 400mm
Height – 1000mm
Width – 880mm
Debth – 106mm
Height – 2400mm
PEI covered print plate up to 130 C
Heated Chamber up to 80 C
Z layer resolution 50 – 600 micron
Remote software control
Fully automated system
Same mechanical properties as one-directional printing
Independent testing carried out by the Polymer Department of the Budapest University of Technology
For independent mesurements of the F2's printered parts, the company has contacted the Faculty of Polymer Technology at the Budapest University os Technology and Economics. Their measurements on a kayak paddle part are published on this page.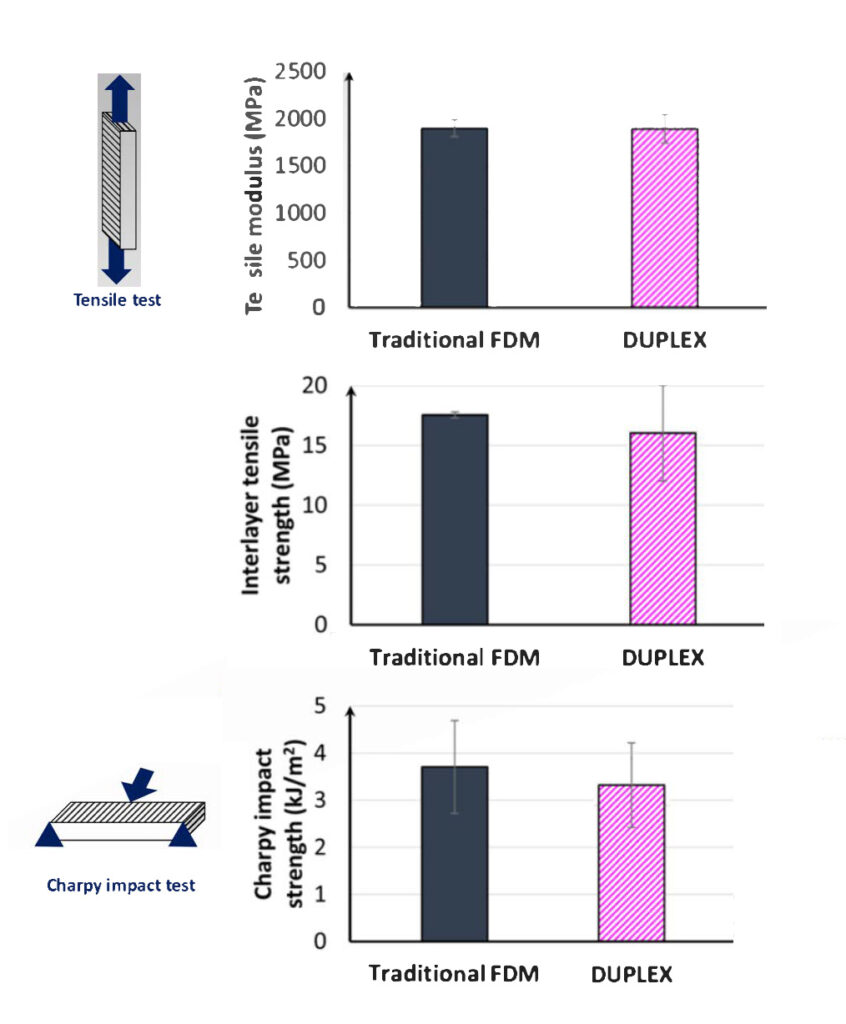 Tensile test results showed that there is no significant difference between conventional FDM 3D printing and two-way building of parts, with the latter causing only a slight reduction in the interlayer strength and the modulus remains unchanged.
Charpy impact tests also showed a slight reduction in average impact strength, although the difference is not considered significant due to overlapping scatter fields.