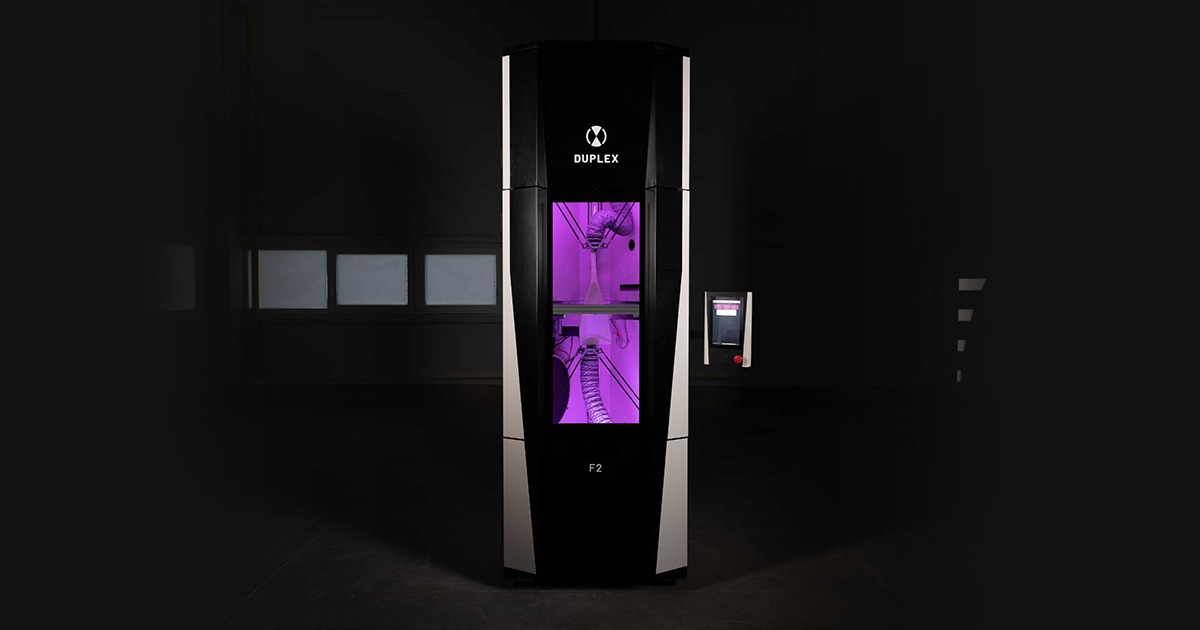 Test our DUPLEX F2 with your hard to print 3D designs &
bring your most ambitious designs to life!
How It Works:
Submit Your Challenge: Share the 3D files of items that have been tough to print or couldn't be printed on regular 3D printers.
Size Limitations: To ensure successful printing, submitted designs should not exceed 100 cm in length and have a maximum diameter of 40 cm.
Material Limitations: First prints will be printed from DUPLEX Ultrafuse PLA PRO by BASF.
Capacity Limitations: While we'd love to take on all challenges, two items will be selected each month.

Expert consultation: Once we receive your files, our team will get in touch with you to discuss the project in detail. We'll work together, hand in hand, to understand your vision and explore the best ways to optimize the design for multidimensional printing. Our expert consultation aims to ensure that we fully grasp the intricacies of your challenge and provide tailored solutions.

Design and Printing Process: With your input and collaboration, we'll move forward with the design and printing process. Our cutting-edge DUPLEX F2, powered by unique MAP technology, will be put to the test to bring your dream to life. Throughout this stage, we'll keep you updated on the progress, so you can witness the transformation of your idea into a tangible reality.

The Big Reveal: By sending us your file, you agree that we'll proudly showcase the successful prints on all our social media platforms, giving your company credit for the challenge. Together, let's inspire the 3D printing community and beyond!

Ready for the Challenge?
Send your 3D files to duplex3d@duplex3d.com, the subject should be "Challenge," telling us about your project and the challenges you faced with regular 3D printing. We'll get in touch with the chosen companies to start this exciting printing journey.
Join us on this thrilling adventure of innovation and collaboration. Together, let's achieve the impossible with the DUPLEX F2!
The Power of Your Vote:
We value every challenge that comes our way, and to make the selection process even more engaging, we'll involve the 3D printing community! From the items we receive, we will create a poll on LinkedIn, giving you the opportunity to vote for your favourite challenges. The top two challenges with the most votes will be selected for our "Challenge Us" campaign each month.
So don't wait! Submit your files early and rally your supporters for a chance to see your challenge come to life through the power of voting!