From 3D model to in-water testing in 2 days
Brača-Sport has been using DUPLEX's F2 industrial 3D printers to bring down their 90 days prototyping cycle to a mere 2 days and also to cut down their mold-making costs.
Development time reduction
Printing time of paddle pair
Printing time of mold pairs
Labor and Mold Cost Saved
"We'd like to have the best energy efficient paddles to propel athletes faster and that's why we have so many different models. With DUPLEX, we are reducing the time of the development process and we finally have room for trying out some crazy ideas too."
András Trebitsch – CEO, Brača-Sport
Sende deine vollständigen Bewerbungsunterlagen mit deiner Gehaltsvorstellung an: katrin.artes@duplex3d.com. Fragen beantworten wir unter 01525/6894905.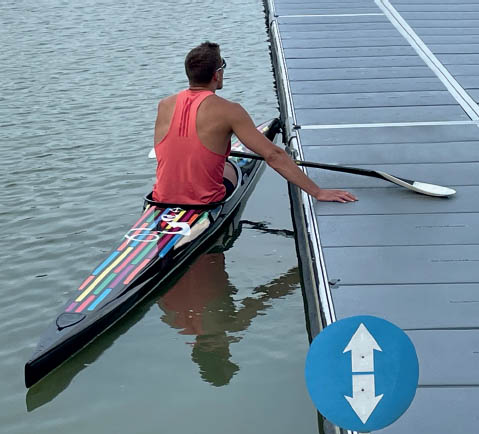 Brača-Sport's mission is to design, develop and produce the best performing high-tech paddles for Olympic athletes.
Over the last 30 years, they have been collaborating with some of the world's most successful professional kayak and canoe athletes and coaches.
Brača-Sport timeline
Company founding, development started
First World Championship Medal won
First Olympic Games Gold Medal won
Tokyo Olympics – 9 of 12 Gold Medals won with Brača paddles
DUPLE X's 3D p rinters are based on t heir i nnovative two-directional part building approach that enables not only faster production of large-size parts, but also reduces the need for post-processing by far.
The sample was digitized within the labs of the Faculty of Polymer Technology using a GOM ATOS Core 5M 3D optical measurement system.
The resulting point cloud was later fitted against the original CAD model of the measured part, based on which the print was created using DUPLEX's F2 printer.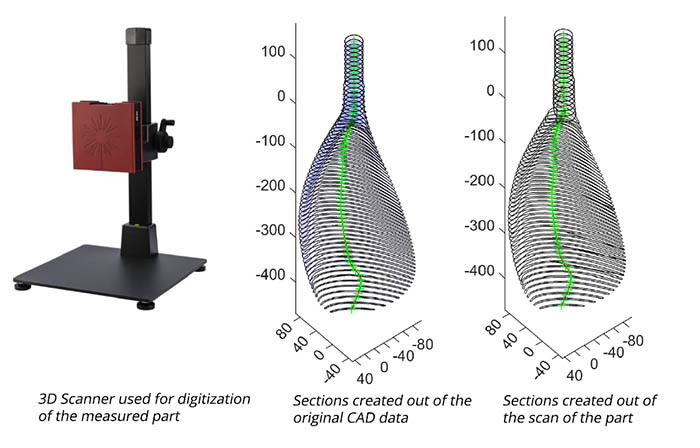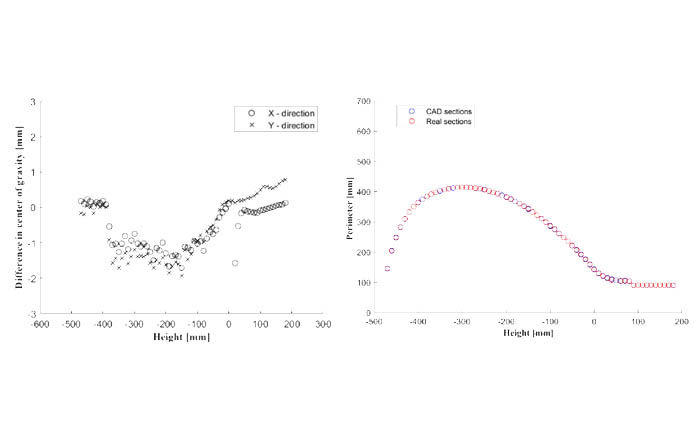 Slices were created on the digitized sample at every 10 mm in Z direction.
The position of center of gravity was calculated in the X and Y plane for the both the original CAD data and the 3D scanned model.
Perimeters of each of the cross-sections were also calculated.

From 3 months to 2 days with DUPLEX
"What we are looking to achieve with our latest paddle – a modified version of our Brača XI paddle – is that the athlete lose as little energy as possible and all energy is turned into forward motion. That's what we are aiming for with the modified new design"
– Adds Tamás Ledeczi, CTO of Brača-Sport.
"DUPLEX technology allows us to print a whole pair of full-size paddles in under 24 hours. After a day of post-processing, the design can be tested in real-life conditions. With our previous technology, this would have taken 3 months."
A pair of modified Brača XI. paddle was printed on DUPLEX F2, using BASF Forward AM Ultrafuse® material in 15 hours. The printing did not require any additional supporting besides the mid-plate part that is necessary for the suspension of the object in case of two-way printing. After braking off the mid-plate part, no additional post processing was required.
After attaching the printed paddles onto the paddle handles, the functional prototype was tested in the water, in real-life situation to assess its performance. Based on the experience, the model was slightly further modified, to continue the iterative development process.
"Technical sports require a lot of innovation. A lot of times these innovations go through an iterative process, which requires a great deal of prototyping. They have to see how it works, they have to use it in real life."
– says David Aniot, Business Development and Marketing Director at DUPLEX.
Mold making: a costly necessity
The core of Brača's technology is a unique blade molding system that avoids water penetration and provides extra strength and rigidity to the paddle. This system provides maximum durability and outstanding impact protection in comparison to conventional composite blades which have
exposed foam core on the open edge and are vulnerable to damage and the inevitable penetration of water.
"The biggest challenge for us is that the development and mold-making process costs represent a very big part of the total costs. So far everything has been made by hand"
– explains Brača-Sport CEO András Trebitsch one of their
key pain point.
"Working together with DUPLEX is a great opportunity. The guys are very creative and helpful and I see a very great future for working with their technology inhouse."
Mold-making has been a long-time difficulty to overcome. Carbon fiber and other laminating molds are typically either CNC milled out of a solid block of material or composited from a prototype part using a multiple steps hand process. Both methods are time-consuming and labor is a major cost, as these processes require a great deal of skilled operator time.
DUPLEX F2 can print complex geometries even from very strong materials like heat resistant PA, or carbon reinforced PA materials, and through that we can provide very fast object building of large sized molds and patterns.
"Using BASF materials was a big help as it ensured high quality output that can be printed faster than other materials."
– Aniot concludes.